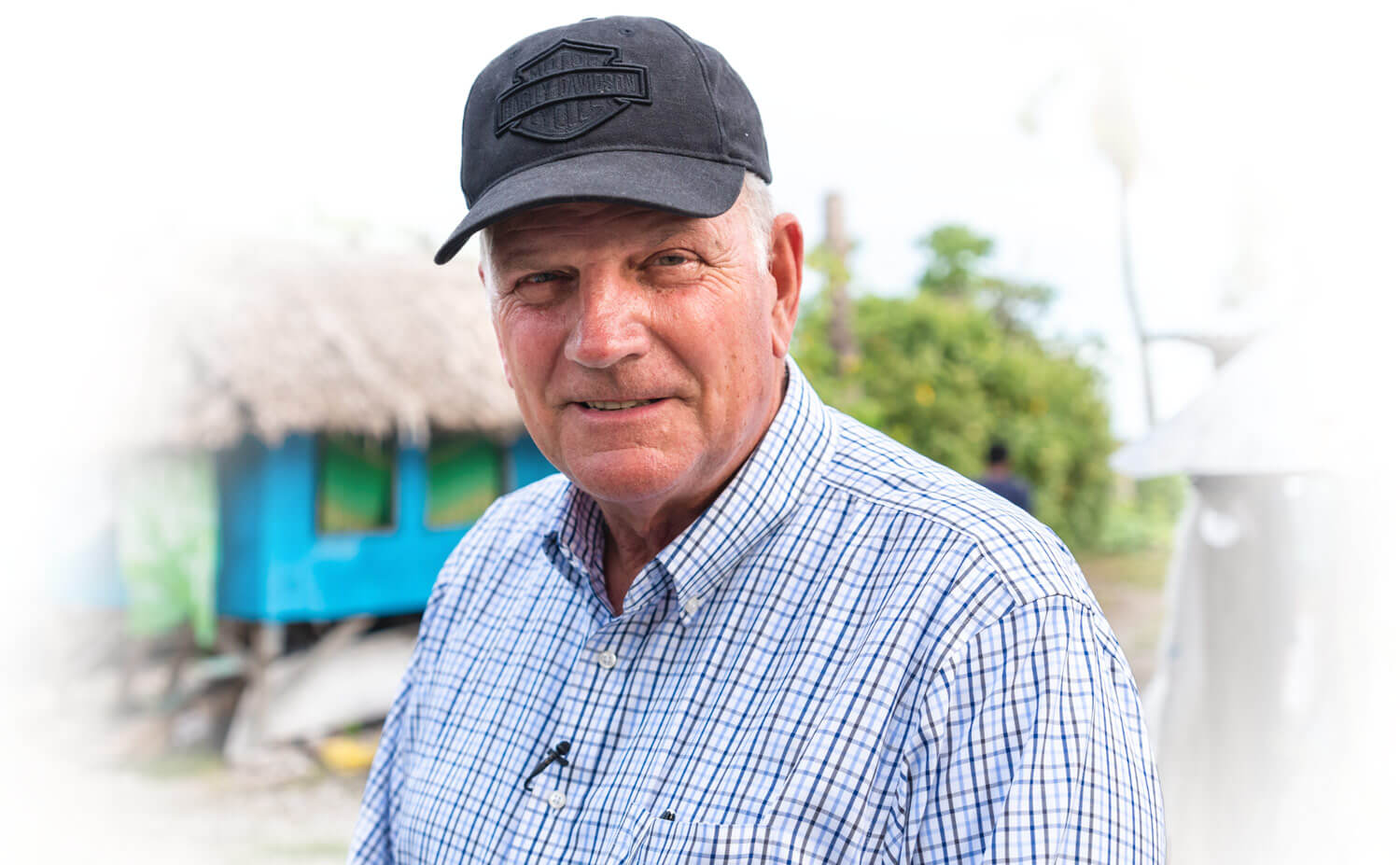 Franklin Graham was born into a heritage rich in Christian ministry. His father Billy Graham preached the Gospel to more people in live audiences than anyone else in history—nearly 215 million people in more than 185 coun­tries. His maternal grandfather, Dr. L. Nelson Bell, was a medical missionary in China for more than 20 years and a leader in the Presbyterian Church.
At age 22, after a period of rebellion and traveling the world, Franklin committed his life to Jesus Christ while alone in a hotel room in Jerusalem. Soon after that, Dr. Bob Pierce, founder of Samaritan's Purse, invited Franklin to join him on a six-week mission trip to Asia. During this time, Graham felt called by God to work with hurting people in areas of the world affected by disaster, disease, poverty, famine, and war. Graham was elected to the Board of Samaritan's Purse in 1978. One year later, after the death of Dr. Pierce, he was elected president.
Franklin was elected to the Board of Billy Graham Evangelistic Association (BGEA) in 1979 and conducted his first evangelistic event in 1989. Since then, Graham has proclaimed the Gospel in 49 countries and all 50 states. He succeeded his father as BGEA president in 2000.
Through his work with the BGEA and Samaritan's Purse, Graham has been instrumental in helping people affected by crises including the 9/11 terrorist attacks, wars in Iraq and South Sudan, the Ebola outbreak in West Africa, and disasters including earthquakes in Haiti, Indonesia, and Japan to hurricanes in the Caribbean and the United States. Franklin has also been instrumental in bringing critical medical care to patients during the COVID-19 global pandemic, including response efforts in Italy, the Bahamas, and New York City. He has met privately with six U.S. presidents as well as world leaders from Europe, Africa, Asia, Russia, and Latin America.
As a speaker and author, Graham addresses current moral and social issues, calling Christians to stand for Biblical values and challenging them to make a difference in the world for the sake of the Gospel. He is editor-in-chief of the BGEA's Decision magazine, "The Evangelical Voice for Today."
Franklin and his wife Jane live in Boone, North Carolina. They have four children, all of whom are involved in ministry: Will Graham, Roy Graham, Edward Graham, and Cissie Graham Lynch.